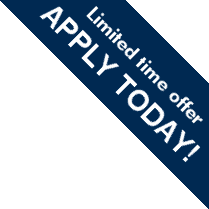 5 year term, fixed rate LOWER than:
2.45%
For purchases and refinancing only. No pre-approvals. *Some restrictions apply. OAC. E.& O.E. Rates change daily.

Through a special lender partnership CanEquity Mortgage is now offering our lowest five-year mortgage rate today.

Our partner's rate is so low that we're not even at liberty to advertise exactly how low it is. What we can tell you is that this is not a "no frills" mortgage. All of the product flexibility options that we offer on all of our great mortgage deals are still available with this rate, which is well below 2.45 per cent.

Why CanEquity Mortgage?
The mortgage professionals at CanEquity are experts in all forms of residential financing. When you choose our services, you're choosing excellence over the competition. Our promise is to help you find the best mortgage products to fit your needs. Our Rate Special Mortgage is only one of our many great options available to you.
Mortgage Advantages
With a mortgage rate this low, your savings on interest payments will be immense, yet there's no need to trade in the options that make higher-rated mortgages attractive. Weigh the pros for yourself:
Lowest five-year mortgage rate available today
Applications are processed quickly
Option for 20 per cent lump sum payment each year and additional 20 per cent pre-payments each payment
Portability – You can still refinance, make purchases or consolidate debts with this rate
Call toll-free, there's no obligation!
1-866-850-3325
Be sure to ask about how low a rate
you can qualify for.
Great Service
CanEquity Mortgage has an A+ rating with the BBB. When Canadians apply for their mortgages through us, we work to ensure that the experience is direct, simple and enjoyable. Find CanEquity at the BBB.
Great Value
Our best rate can only be listed as "lower than 2.45 per cent" because our lending partner doesn't want it known just how low they can actually go. In reality, your interest and payments will be notably lower when you acquire a mortgage through this rate special.
Great Savings
Save over $17,400.00 in the first five years on a $150,000 mortgage.
Most banks and brokers find it difficult to compete at this rate. Discover how much YOU can save by using our savings calculator.